I realize I have a love for vacuuming. I didn't realize how odd that was until I asked on my Facebook page the other day how often each day you vacuum.
Apparently, only one  person vacuums more than once a day. Besides me. 
I just like the way a vacuumed room feels! Insert newest favorite thing: the Hoover Linx Cordless Vacuum
The good news, it was on sale. The bad news, I kind of stole some cash from our homeschool fund to buy it. It counts as home economics, no??
The handy little switch goes from bare floor to carpet with ease, the cup empties easily, and the battery keeps me free to tidy up.
This is not my heavy duty vac, the yellow beast still gets used once a day, but the little spills and the hard floors all get a date with this beauty each day as well.
Please tell me someone else loves vacuuming?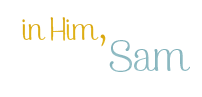 © 2013, Sam. All rights reserved.
0